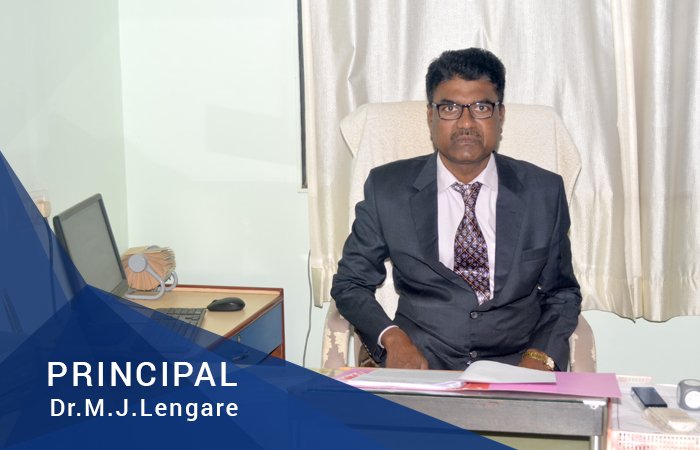 Dr. M. J. Lengare completed his B.E. (1991), M.E (2000). and Ph.D. (2012) in Instrumentation Engg. from Shri. Guru Gobind Singhji Institute of Engg. and Technology, Nanded. He is having 24 years of teaching experience and more than 10 years of experience at administrative level.His field of specialization includes Process Control, Genetic Algorithm and Signal processing. He published 5 International Journal papers and presented 10 research papers in various National and International conferences.
Konkan Gyanpeeth College of Engineering (K.G.C.E.) is situated on hillock near Dahivali, Karjat that maintains fresh atmosphere along with panoramic view of scenic surroundings. The college is extended in 31 acres of area and is part of educational hub under the umbrella of KONKAN GYANPEETH trust as its parent body, which includes Arts, Science and Commerce College and Rahul Dharkar College of Pharmacy and Research Institute. The college was established in the year 1994, by the visionary Late Hon. Shri. P.N.Dharkar, with sole aim of providing high quality education to students in the field of Engineering and Technology. The College was initially started with Computer Engineering, Electronics & Telecommunication Engineering and Instrumentation Engineering, later consolidated by adding branches, namely Mechanical Engineering (1996), Production Engineering (1999) and Information Technology (2001). College is still consolidating in with an added intake of 60 in Mechanical Engineering branch from academic year 2010.
At K.G.C.E., we believe that imparting knowledge to the students is a process of giving them the skills, vision, and wisdom for their overall development, apart from giving them lessons in Engineering. The competent and highly qualified faculty from renowned institutions is recruited for teaching. They have undergone a stringent selection process collectively undertaken by our Institution and the University of Mumbai. With advanced laboratories having high quality equipments we intend to enrich students' practical knowledge. We conduct special industrial visits and guest lectures by eminent industry experts to give students insight into the future work place. In today's highly competitive industry an engineer must also have an all round personality which is taken care at K.G.C.E., through various technical activities organized by the students bodies like CSI, IEEE, ISA, MESA,ITSA, PESA. Cultural and sports events are organized in college campus to develop lateral skills of students through Spring Fiesta. College has full fledged training and placement cell for students' recruitment and their higher studies. We hope you will explore the opportunities here and join our graduate community.
Dr. Madhukar J. Lengare
Ph.D. (Instrumentation Enggineering.)
Principal, KGCE, Karjat.
(Visited 623 times, 1 visits today)