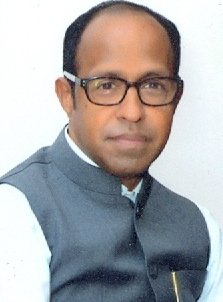 CEO and Secretary's Message :
Welcome to the family of Konkan Gyanpeeth College of Engineering Karjat.
Education enables a person to face new challenges, achieve progress and lead a successful life. We aim to provide an overall development that nurtures students towards strong and focus human being and to empower them with sound knowledge, wisdom, experience and training both at academic level of engineering and in the highly competitive global industrial market. Our Alumni occupy very senior positions of leadership in industry and corporate sectors.
Institute provides effective teaching learning processes, quality education and state- of- the art infrastructural facilities keeping in view of our mission statements. The faculty member is a mix of experience teachers and young technocrats devoted to teaching.
Extracurricular and co-curricular activities strengthen the process of learning by the value of hard work, discipline, importance of team work and fair play. There is also an ample of scope in co-curricular and extracurricular activities in K.G.C.E. to show their talents. Some of major events conducted in KGCE are Hyper-Cube, Intercollegiate sport event, Spring-Fiesta an annual cultural event and Alumni meet.
I invite you to our campus and to be a part of the Konkan Gyanpeeth family.
Best wishes to all for bright future.
Mr. Pradeepchandra V. Shringarpure
CEO and Secretary
Kokan Gyanpeeth College Of Engineering,Karjat