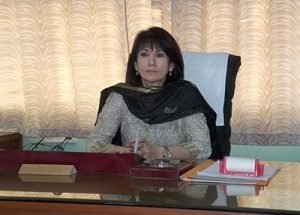 I welcome you and appeal you to be the member of Konkan Gyanpeeth family. I would appreciate your wise decision of joining our institute to be an engineer who believes to change the world for the betterment of society.
I always look forward to grow ligancy made by Hon. Appasaheb about educational institute in the rural area. In the modern world, the rapid rate of technotological advancement and the information revolution have opened up new areas of challenges as well as opportunities. Our aim is to produce eminent graduate engineers with social sensitivity.
At Konkan Gyanpeeth College of Engineering students will be provided facilities for the best education in the field of engineering and technology. It provides the stipulated frame-work in Mumbai University for training, study, support and career preparation. Our institute enables you to be part of a large and energetic community of technical scholars. Also institute provides an opportunity for you to grow intellectually and socially.
We have well architectural building and furnished classrooms and laboratories. The faculty members are also motivated for higher studies to benefit students. Spearheading the drive to achieve Vision and Mission of K.G.C.E. is our core team of very competitive and motivated faculty and staff members. I am glad to inform you that many of our students have topped the university examinations so far. Thousands of our students joined prestigious universities worldwide for their higher studies and many of them have successfully settled abroad.
I proudly welcome you all to K.G.C.E. and I am confident that your experience at our campus will make these formative years of your professional life worth treasuring.
Smt.Anupama Dharkar Wangadi
Chairperson
Kokan Gyanpeeth College Of Engineering,Karjat