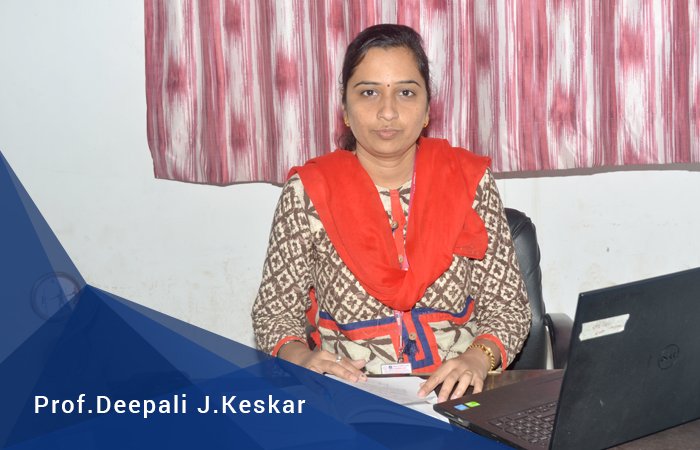 Dear Prospective Engineers,
The college was started in 1996.Science and Humanities dept. aims to provide a strong foundation for students of Engg. It is one of the indispensable dept. of the institute .It comprises of applied physics,applied chemistry,applied mathematics,along with communication skill.
Department has qualified staff which enable students to employ fundamental principles to create innovative new technologies with well equipped lab.I wish you best luck for your Engg. Degree and hope you are transformed into good and successful Enggineers after the completion of your graduate programme in our college.
Prof. Deepali J. Keskar
Asst. Prof & HOD,
Science and Humanities